There are two communities that faculty can join to collaborate on Brightspace.
LSC Brightspace Community Group
Lone Star has a community group located in Brightspace so that faculty can collaborate on Brightspace topics.
To join the LSC Brightspace Community:
Go to Support >User Access after you login to Brightspace.
Click on Enroll in LSC Brightspace Community.

Brightspace by D2L Community
Desire2Learn has introduced the Product Idea Exchange, hosted on the Brightspace Community site. This is a place where you can share your ideas on how to make the Learning Environment better, discuss them with fellow Community members and cast your vote towards ideas that you would like to see developed. As a user of the Product Idea Exchange, you can share your ideas for future enhancements and monitor the ideas of others.
Getting Started: Create Your Brightspace Community Account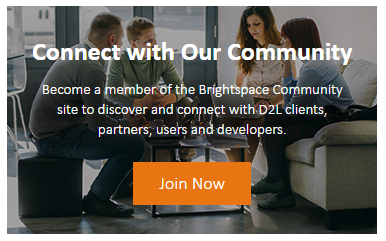 Click Sign Up in the top right corner
Complete the Single Enroll form
Click Submit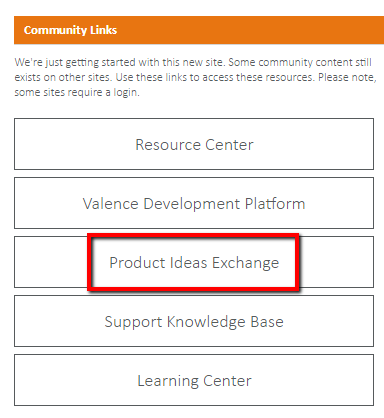 Find Ideas That Have Already Been Submitted
Log in to the Brightspace

Community;

https://community.brightspace.com/
Click Product Ideas Exchange
Enter search criteria in the Search field and click the magnifying glass or press Enter.
Search results can be filtered by Ideas, Comments, Users and Activity Updates by clicking the desired type on the left.